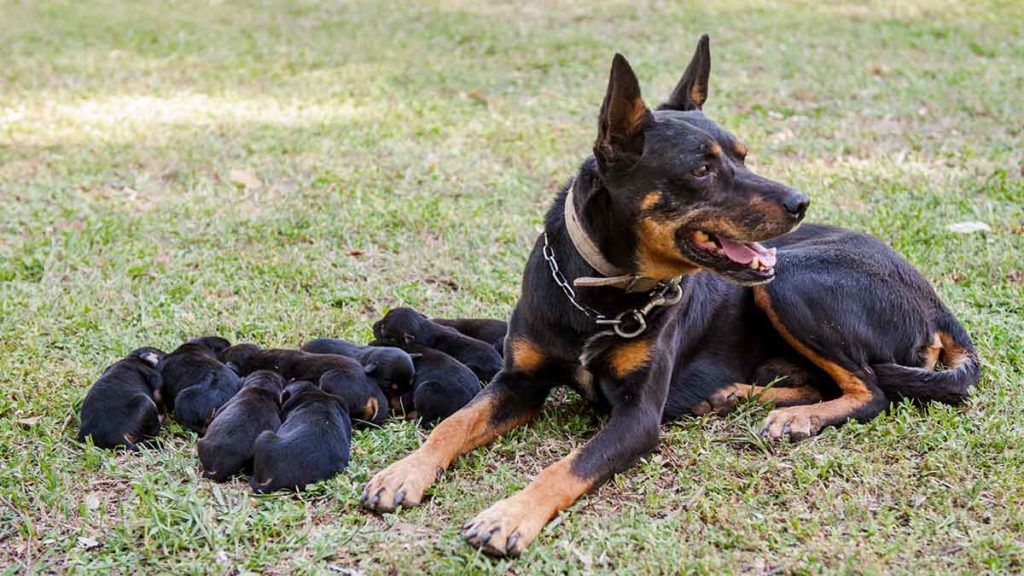 Stud master Gordon believes in the HEREDITABILITY FACTOR that is BREEDING specific Kelpie characteristics that he believes in, trial results have no bearing on selection.Wyreema's experience in breeding and especially, line-breeding, is different to the majority of stud masters. Gordon is always showing consideration to the dominant implications of line-breeding to prepotent females, as he believe that excellent females carry the genes to breed top working dogs. Lets explode the popular myth, "if it works it's line-breeding, if it doesn't it's in-breeding".
Why, because, line-breeding is selecting back previous excellence. Where as in-breeding is simply incestuous breeding.At Wyreema Kelpies, Gordon believes in maintaining a fixed direction in the working style of the dogs that he breeds. Gordon is trying to bring forward the genetics of the past dogs with the characteristics he is looking for. Those characteristics are mainly carried by the x-factor in the female of the breed.
There is a marked difference to be made by line-breeeding as opposed to duplication of superior ancestors. Just because an animal was good, continually duplicating it does not mean you can carry those genetics forward. This is a common problem with novice breeders who fail to comprehend that just by duplicating top animals you will breed good dogs. You must have the ability to carry the genetics forward, therefore you must select the progeny with the same characteristics of the male or female that you started with, taking forward the good points and correcting the problems. Too much selection in breeding is based on a trained dog. Gordon believes you must select on the natural ability, which is the true genetics. Because of this, at Wyreema, there is no continuous breeding of a hybrid or the continuous bringing in of outside dogs just because they have won trials or are famous.Bred by the late Frank Scanlon (himself a contemporary of Stanley McMaster and Trials adversary of both Stanley and his cousin Robert) Butch sired 753 pups, all except two being black-and-tan. Nine out of ten studs have his bloodlines and his influence can be seen throughout the world in standardizing the pronounced black-and-tan, strong, short-coated, prick-eared, Kelpie type with outstanding holding ability, balance with distance and cast. Undoubtedly this dog has a wider influence than any other on the Kelpie breed in the last 40 years.