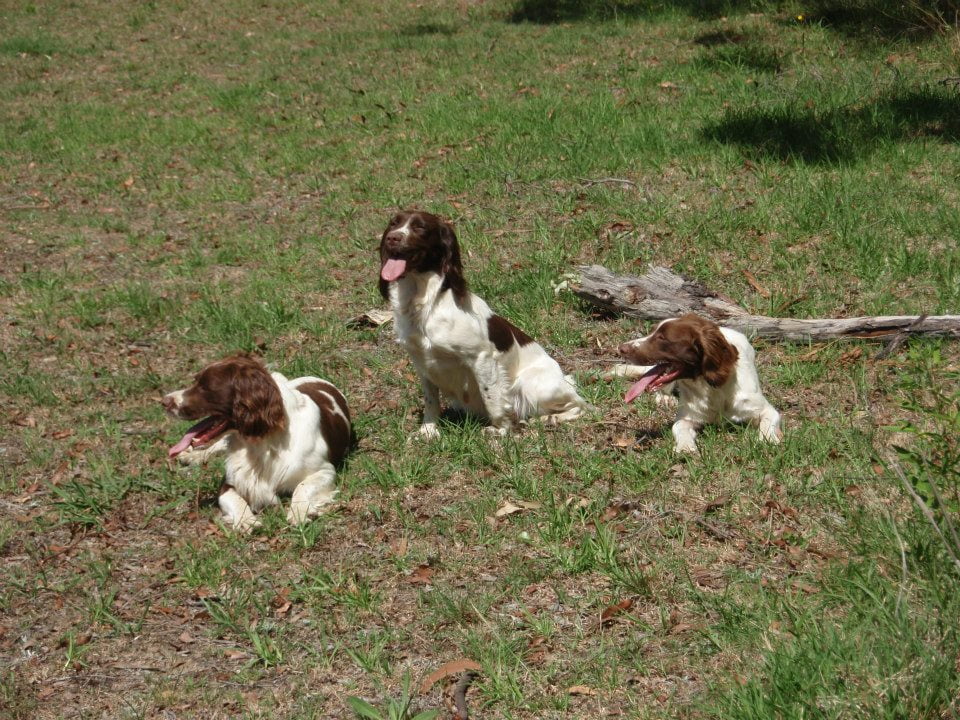 We have been breeding and training English Springer Spaniels for over 10 years and are the only breeders in NSW that actively trial and work their springers. We attend trials in NSW and Victoria and are breeding dogs with a high level of drive and biddablility. Our dogs are currently used in the NSW Police, QLD Police, Northern Territory Police, New Guinea Police and the Department of Corrective Services. They are currently used for tracking by Department of Conservation in feral animal control. Steve Austin recently trained a dog out of our foundation dog Rosstulla Hywel Dda for use in Africa to help in tracking the endangered cheetah for research. The traits that make our dogs outstanding working dogs is also the reason our dogs make such fantastic pets, and that is their intelligence and their desire to please their owner.
We selectively breed with the goal of producing the best for the discerning dog owner.
We provide advise and training tips for all our new owners through the Sporting Spaniel Association of NSW.
I am currently the President of the Sporting Spaniel Associaton of NSW and the Vice Chair of the Working Gundogs Association of Australia NSW Chapter.