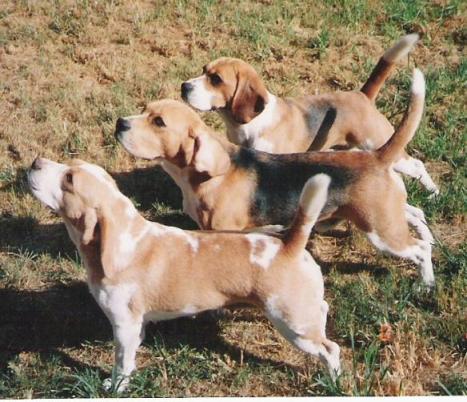 The TAMBALLA prefix was first established in late 1974 and my introduction to the world of showing dogs in 1975 was through a little girl called Arkyles Diana – Holly.
From her first and only litter came Tamballa Telstar – Jay, (a proud and a little bit full of himself showman) who I was able to enjoy many wins with until my favorite hobby was put on hold due to family commitments.
Back with a passion in 1996, the road toward that first title began…..again and with each Australian Champion comes the challenge to see what lies ahead and so it goes on.
In the short time since resuming Tamballa is proud to have produced 7 x Australian Champions and 1 x Czech Champion and bred my first " BEST IN SHOW " winner *CH Tamballa Terrian (owned by Jeremy Cook).
I have enjoyed many In GROUP, In SHOW and SPECIALITY IN SHOW wins as well as my first Lure Coursing Field Champion (Rory) in 2005 and the Qld Lure Coursing Associations 2007 & 2008 Shannet Trophy winner (Radar) who is now my second Lure Coursing Field Champion as of July 2008 and winner of the BCQ Apollo Trophy 2007, 2008 & 2010.
In 2009 a young boy called Harley became my first export when he joined the Michalcova family in the Czech Republic. He is proving to be a great ambassador for Tamballa in the show rings in Europe and has already gained his **CZECH CHAMPIONSHIP TITLE.**
I usually only have one litter a year with all puppies being home raised and well socialised. Tamballa concentrates on quality, not quantity and strives to produce happy outgoing temperaments combined with healthy soundness.
Enquiries are always welcome but please read our Beagle Ownership page first (with the Puppy Page), especially if you have never been blessed with a Beagle in your life before as you might find that they may not be suitable to your lifestyle.
Feel free to browse our site and introduce yourself to our happy hounds, read all about each ones achievements in and out of the ring, meeting some of their very spoilt relatives living with their loving families along the way.