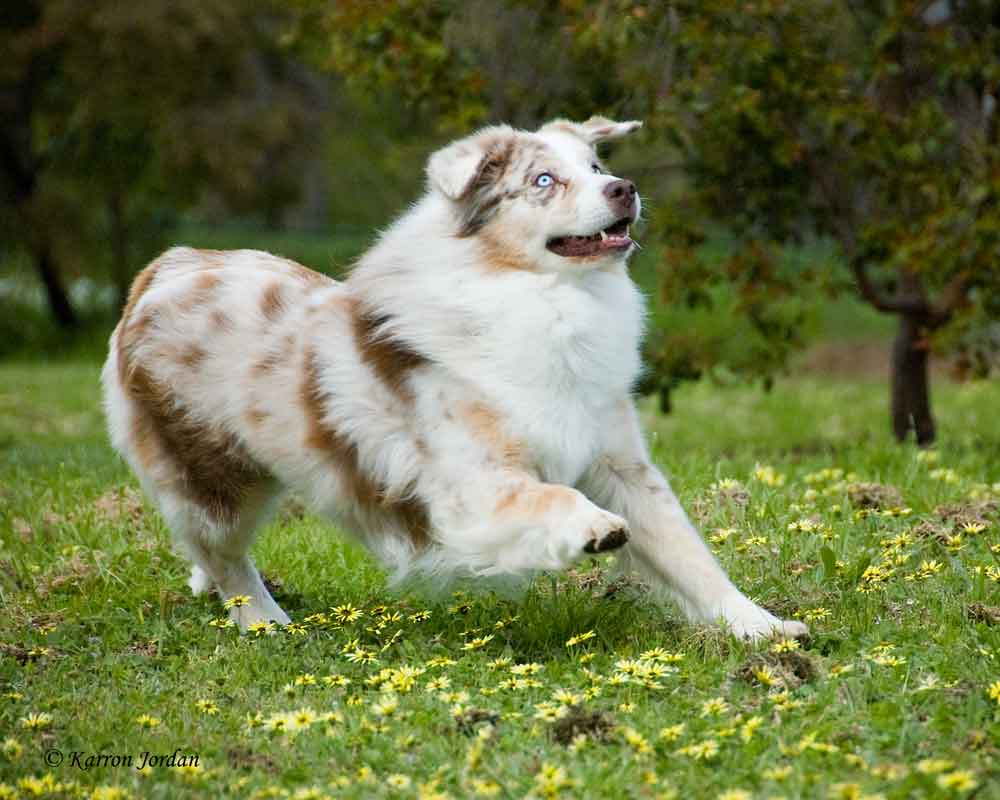 Rozate is based in South Gippsland in Victoria and for over 15 years we have been working to produce Australian Shepherds of outstanding type, temperament and versatility.
We have produced Australian Shepherds under Rozate and the co-owned prefix of Mazasuka (2002 – 2010) with our great friend Karen Sherlock (Tillsun Australian Shepherds).
Working with Karen and other Aussie enthusiasts we are working to expand the genepool through imports and semen from the USA and dogs purchased from Australian kennels who have imported from the US.
Rozate Kennels has produced over 25 Australian Champions, 2 Grand Champions, 1 Obedience Champion & 1 Herding Champion and numerous performance titles.
Most of our pups go to pet homes but those who do live with show or performance homes are
competitive in most states of Australia and New Zealand.
Many of excellent photographs on this website are taken by Karen Edwards. We highly recommend her as a photographer if you are wanting your pet captured with life and energy.