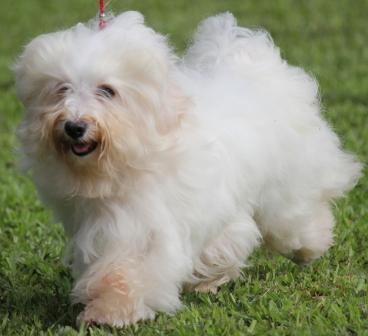 We are a small Kennel in Far North Queensland dedicated to breeding quality, true to type dogs for all to love and enjoy.
Situated on just over an acre with purpose built facilities to ensure the comfort of all our dogs and surrounded by cane fields, we enjoy the country lifestyle.
Our first Labrador [Aust Ch Burgessas Bellamy "Bruiser"] came to us in 1995, although breeding and showing had never entered our mind at the time. After discussions with a friend at obedience classes, we decided to give the show ring a try when Bruiser was approx 18 months of age. Before long we were hooked.
Our Labrador family slowly grew over the coming years and our first litter was born in 1999. It is with great pride that we boast 2 pups out of our first litter were some of the first trained by the Far North Queensland Assistance Dogs with Lucy now in service and Max being the organisation's Public Relations dog before going into service in a Special Needs Unit at one of the local high schools. We pride ourselves in being able to breed such quality dogs that almost every one of our litters has provided at least one pup for such a worthy cause in one way or another.
In 2001, Fiona decided that she wanted to expand into a new breed. After much research and consideration our first Bichon Aust Ch Tejada Niknak Paddywack ["Nikki"] arrived in December 2001. From that day forward the Bichon breed had cemented a place in our household.
Please feel free to navigate your way around our website and learn more of who we are and what we do but most importantly – meet our family!