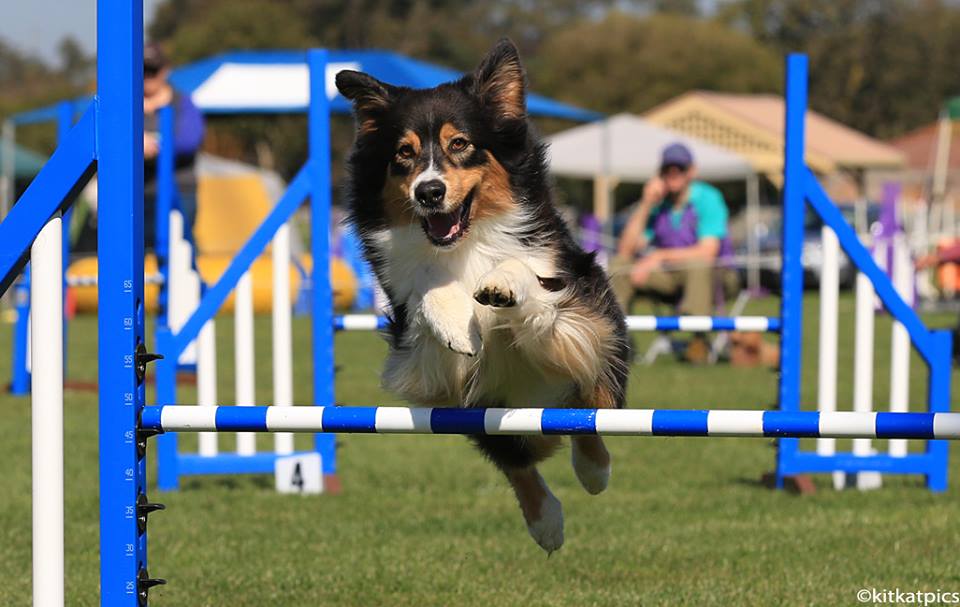 We are a small breeder of Australian Shepherds located just outside the South Eastern suburbs of Melbourne, and have had Aussie's since the beginning of 2001. Prior to that we were involved with my Mum's Shelties which we have had in the family for over 30 years.Our 2.5 acres allows us to enjoy the country lifestyle, and gives us the room for our dogs to run, play and just be silly.
It also allows us to practice and train in our beloved sport of agility.
Nikki is an instructor at Action Dogs & K9 Agility, which are specialist agility clubs, and is more than happy to share her knowledge and experience with you.
We also run a business that specialises in dog agility toys,
training and trialling equipment called Aussie Agility. Feel free to check out our website.