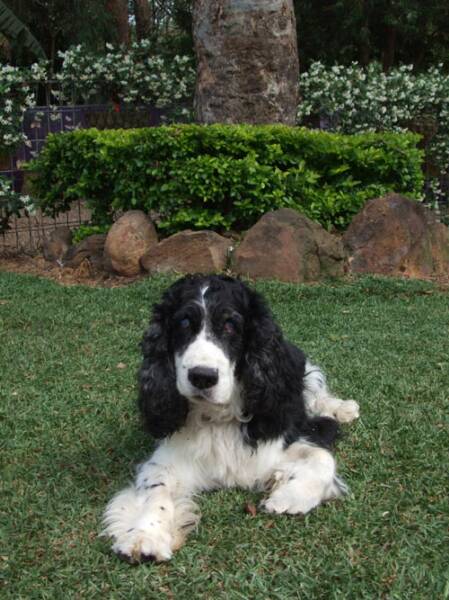 Fraelighte Springers are located in tropical Queensland, Australia.
We are blessed with a wonderful tropical climate, amazing exotic plants and flocks of tropcial parrots who come to feed each day in the garden (much to the fury of the Springers and Glory the Irish Setter…)
Our dogs are very much part of the family, and enjoy both showing and ruling the lounge at home!!