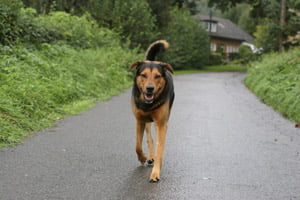 Who is Discount Dog Fences?
Discount Dog Fences is an Australian owned family business. The owners of Discount Dog Fences have been involved in the sale of dog training collars for more than 9 years. Twelve employees work within their Office and their combined years of knowledge in this field totals more than 50 years of service ! rest assured, knowing that you are in safe hands, with people who know the correct product and can offer the right advice to you.
Discount Dog Fences aim to help our customers
Containing canines and cats carefully without fences with our invisible fencing systems
Keep your pet safely within the boundaries of your property without installing fencing structure
Provide solutions to keep possums, kangeroos, bush turkey out of your property with our electric fencing systems
Give you a no hassle pet containment system with our Kennel Run
Why buy from us?
We are YOUR discount dog fences E-STORE! The biggest independent business in Australia selling invisible pet fencing, pet containment systems, electric fences, kennel runs and other pet training and containment products. Our group's buying power allows us to pass on the savings to you. We do all the legwork, we check the products around the world and bring them to you at the cheapest price. With more than 5 years experience working in this area, we are able to provide the best solution for your pet's issues.
Wide range of brands and options
We carry all the major brands: Innotek, Petsafe, SportDOG, Viatek, Dogtra, Pac and some newer brands that are not as well established but are much cheaper than the big name brands. We offer an upgrade guarantee to all our clients; if the cheapest product doesn't work for you then you can upgrade to a more suitable product. What have you got to lose?