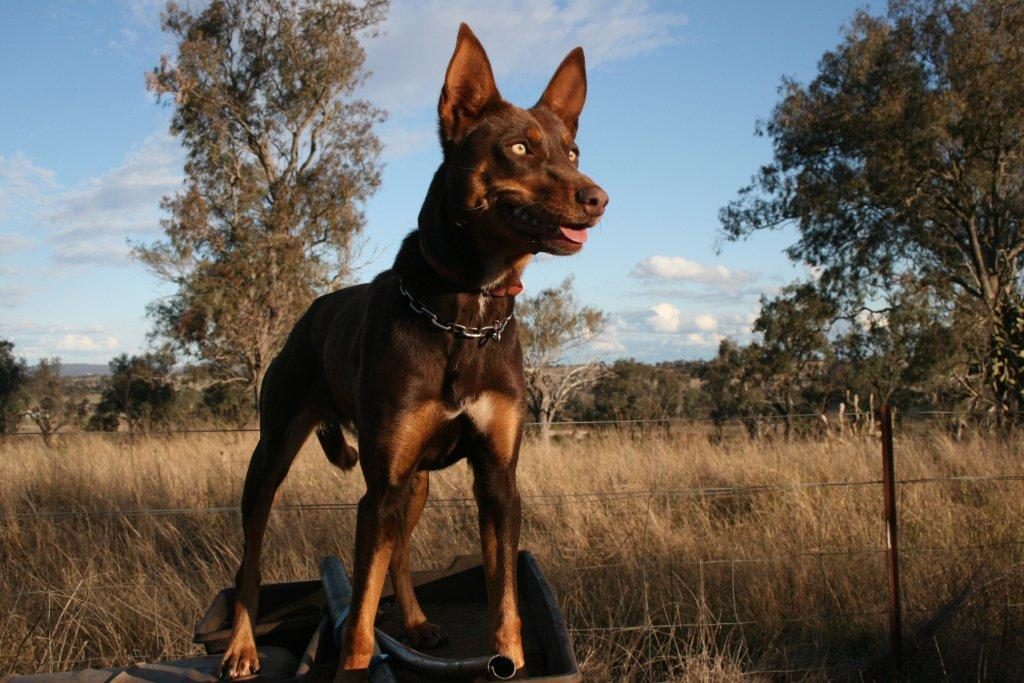 Clan Kelpie stud has been registered with the Working Kelpie Council since about 1970. The interest in breeding and working Kelpies goes back to 1957 when Angus was jackerooing at Tambo. Working in the Queensland sheep industry , we put together a team of dogs eligible not on looks or lineage, but on working ability, temperament ( they have to be calm!), and hardiness.
The aim is to breed that loyal, versatile working dog. For over fifty years we have selected dogs with strong instinct to cast and control the lead, and balance the mob, without further instruction.This was essential for retreiving flighty stock from scrubby paddocks.
These dogs are a blend of outstanding station bred Kelpies, proven workers in hard conditions, and breeders from the established studs King & Macleod, Karrawarra, Wyreema, Rockybar, Sherwood and Nacooma studs in South Australia.
Clan Kelpies search for improvement used progeny of good registered dogs on stations where the owners didn't register pups.
So in some cases Clan Kelpies may be the only source of registered progeny of dogs that their modest owners described as "half handy".
Opportunities to introduce new outcross lines with appendix dogs from proven station-bred families, have often improved working instincts. This included Fahl's Penny, descended from some old strains of King & McLeod dogs worked by Roley Fahl near Meandarra.Q. and Innes Loo breed by Mrs Toni Hunt, Moree, NSW. Keston Clan (a.k.a. Harley) bred by Andrew Martin Toolmaree Tambo from a strain of red & tan Kelpies that Andrew & his father Bob Martin selected for generations has recently arrived.