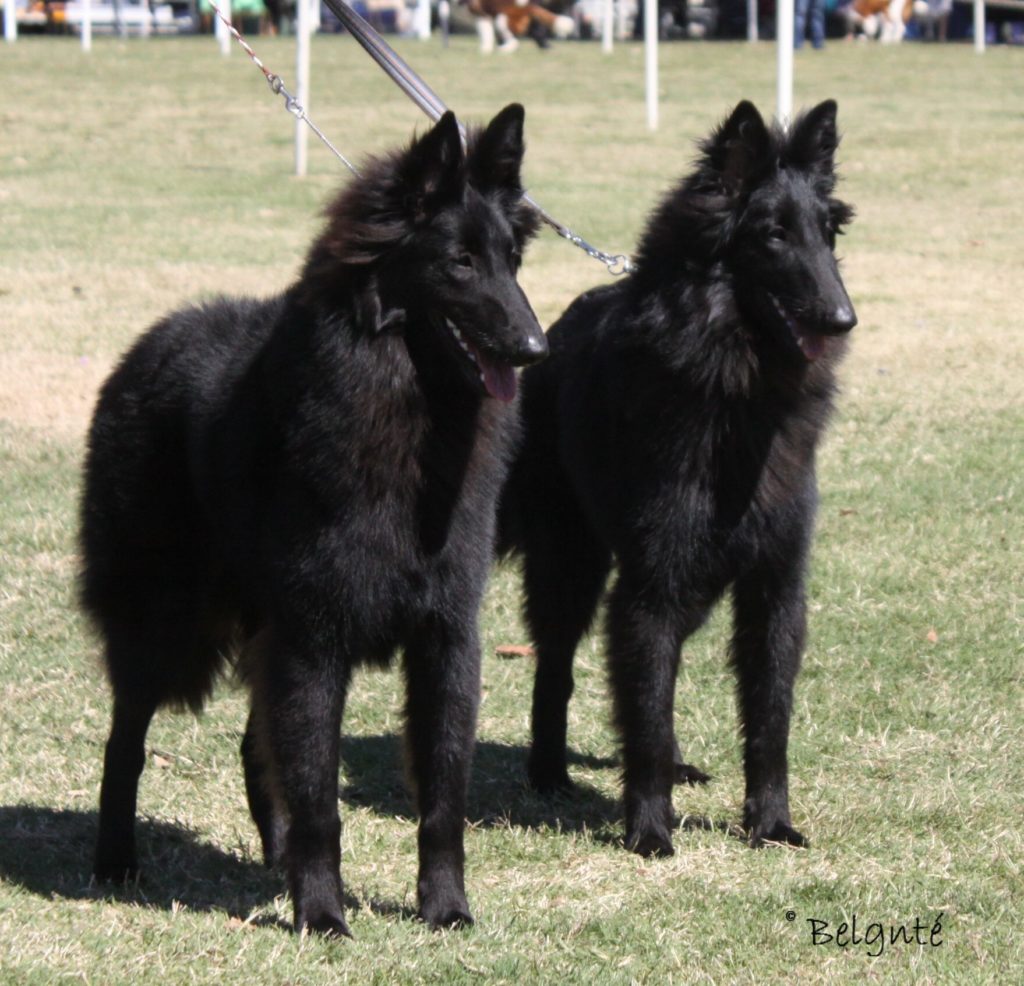 After residing for many many years in Central Australia in the Northern Territory we made the move back to 'civilisation' and now reside on 5 beautiful acres approx 1hr Northwest of Brisbane. We share our home with our dogs and they are a big part of our lives. We enjoy showing and training our 'four legged kids' but perhaps most importantly, we simply enjoy their company! We are dedicated to the development and promotion of Belgian Shepherds in Australia, and we hope to positively influence the breed by importing, exporting and breeding only from the best bloodlines available in Europe and Australia.
We have always had dogs, growing up in a 'doggie' family, breeding and showing Samoyeds and Chow Chows for many years in Victoria and Queensland. After a horse riding accident many years ago, We decided to turn our attention to the K9 Showring.
After much research and conversations with breeders and judges, we decided on a 'working dog' – and fell in love with 'the Belgian Shepherd'. Through this research we purchased our first Belgian Shepherd show dog several years ago. And so began our love affair with this delightful, charming and sometimes misunderstood breed.
As we became more and more involved with Belgians, we became convinced they were (and still are) the 'Best Kept Secret of Group 5' and as such, made a commitment to promote this loving loyal breed. In 2006 we established our kennel prefix 'Belgnté' ~ which basically stands for:
Belgians in the NT.
Although we have moved on and no longer reside in the NT we feel it appropriate to keep our 'Territory' prefix as it reminds us of where were we have come from, the fantastic experiences we have had living in 'The Outback' and the amazing people we have met along the way. Perhaps most importantly it identifies us as being 'just a little bit country' – where you word is your 'bond' and deals are made on a 'handshake'. We believe these things are important in life and as such we've kept our prefix to reflect and serve as a reminder us of this.
It is our hope that our kennel prefix 'Belgnte' will become synonymous with breeding and producing only the highest quality Belgian Shepherds .
We are registered members and registered breeders with the Canine Control Council of Queensland (CCCQ) and have received 'Breeder Accreditation' from Dogs Queensland (this is over and above being a 'Registered Breeder' – which we have always been).